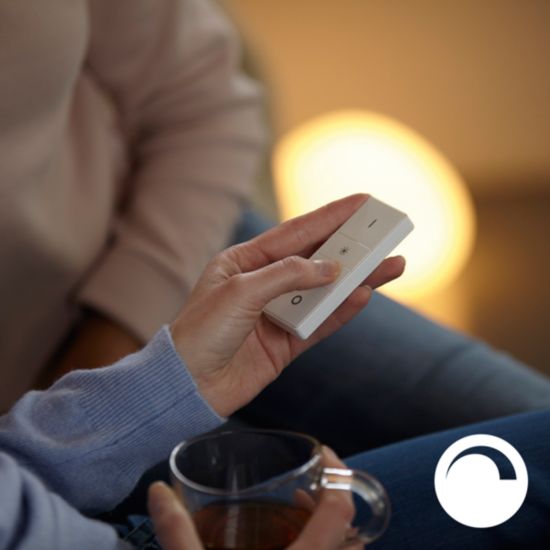 Installation free dimming
Experience guaranteed smooth dimming with Philips Hue. Not too bright. Not too dark. Just right. No need for wires, an electrician or installation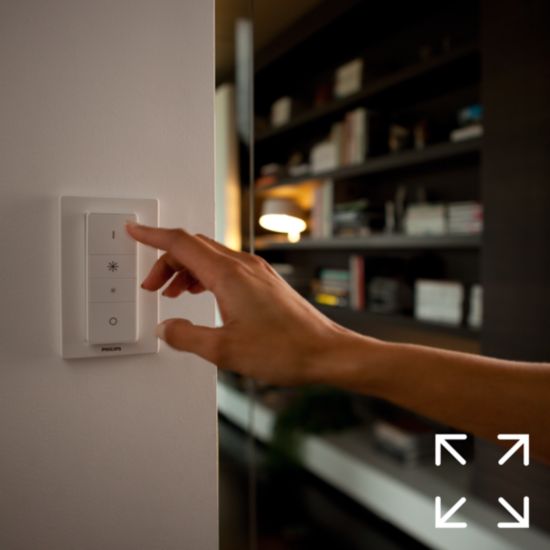 Place the switch anywhere
The Philips Hue dimmer switch works as a normal wall switch and dimmer. You can place it anywhere you want, using screws or the adhesive tape on the back plate of the switch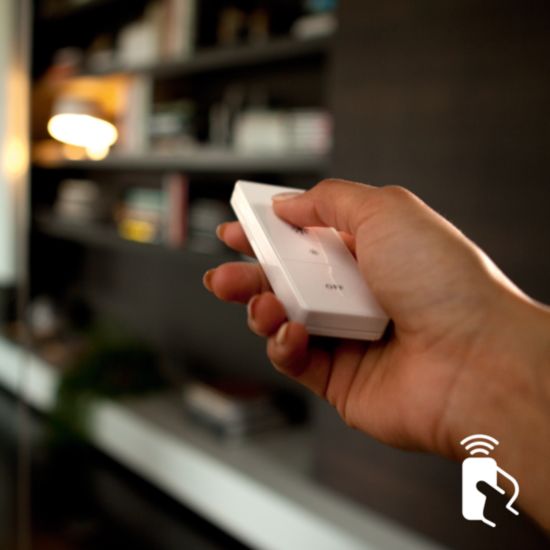 Use as a remote control
Pick up the remote and use it wherever you want for your comfort. The control unit of the switch is magnetic and can be removed from the base plate.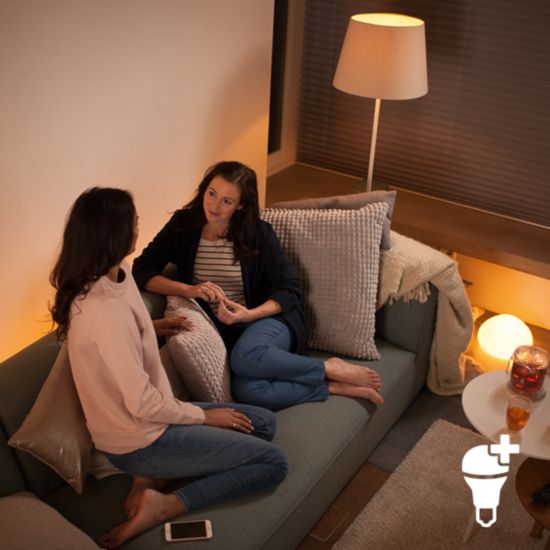 Control up to 10 Philips Hue lights simultaneously
You can connect up to 10 Philips Hue lights to your Philips Hue dimmer switch and control them simultaneously.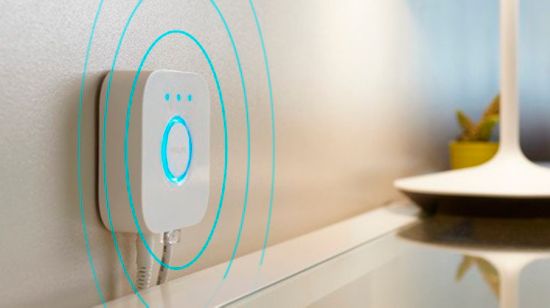 Full control from smart device with Hue bridge
Connect your Philips Hue lights with the bridge to unlock the endless possibilites of the system.