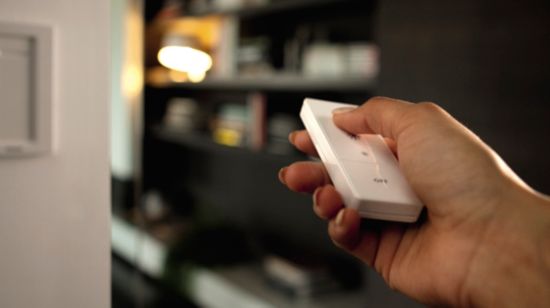 Wireless control with included dimmer switch
With the battery-powered dimmer switch, you can control up to 10 smart lights simultaneously. The switch ∙ which can be removed from its wall mount and used as a remote control ∙ allows you to dim and brighten your lights or cycle through four preset light recipes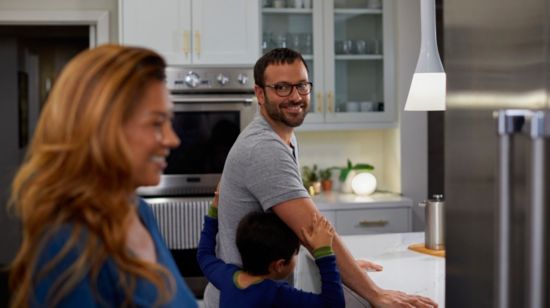 Get energized in cool white light
The preset Energize light recipe is a cool, bright white that gets your energy levels up in the morning, letting you start your day off right.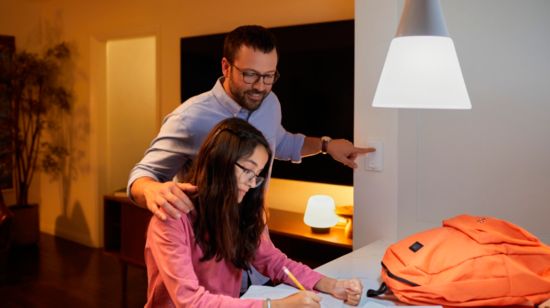 Use smart lights to sharpen your focus
The cool white light of the preset Concentrate light recipe allows you to focus on the task at hand, whether you're helping your kids with homework or getting your own work done.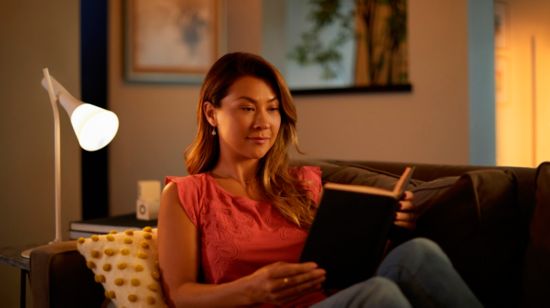 Read in the right smart light
The preset Read light recipe tunes the light to just the right shade and intensity to ensure that you can read your book, magazine, or newspaper comfortably.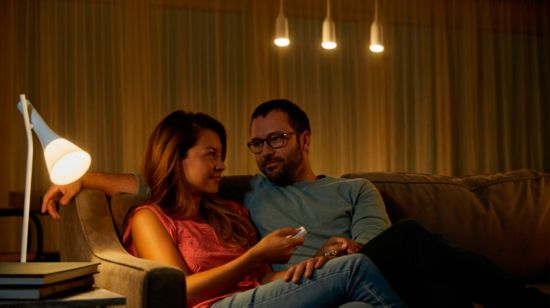 Relax with warm white smart lights
The soft yellow glow of the preset Relax light recipe allows you to calm your mind and body. Use this light recipe when you need to unwind and sleep better at night.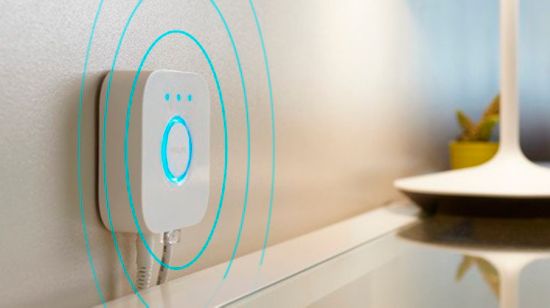 Expand to a smart light system with the Hue Bridge
When connected to a Hue Bridge (*sold separately), your smart lights become even more versatile. Control your lights from anywhere inside and outside your home using just the Philips Hue app. Set timers, routines, and add or remove lights from your system.