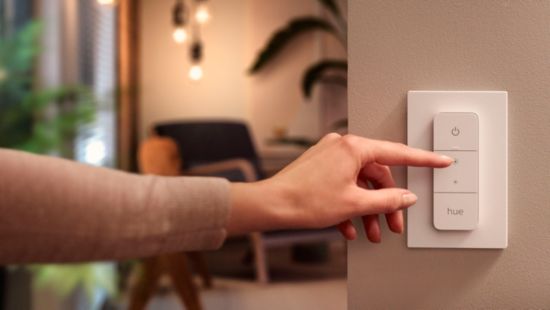 Control lights instantly
Get instant control over your Philips Hue smart lights with the Hue dimmer switch. With the touch of a button, your entire household can instantly dim or brighten the room, turn lights on and off, or set light scenes.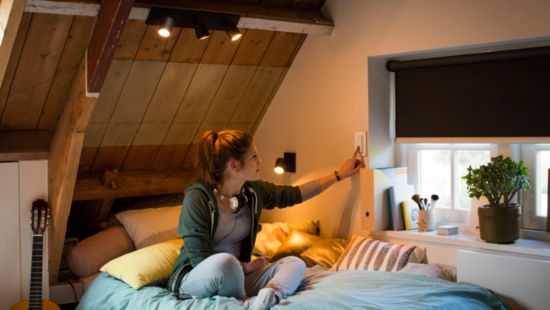 Easy, wireless installation
The battery-powered, wireless design of the Hue dimmer switch lets you mount it anywhere with the included adhesive tape. Remove the switch from its wall plate and use it as a remote control or attach it to any magnetic surface.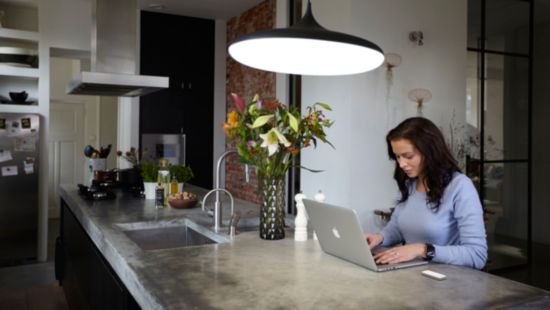 Set scenes with the touch of a button
Switch between the four preset light recipes Read, Relax, Energize, and Concentrate by pressing the Hue button. Pair with a Hue Bridge to customize the switch by adding your favorite light scenes or setting the perfect light based on time of day.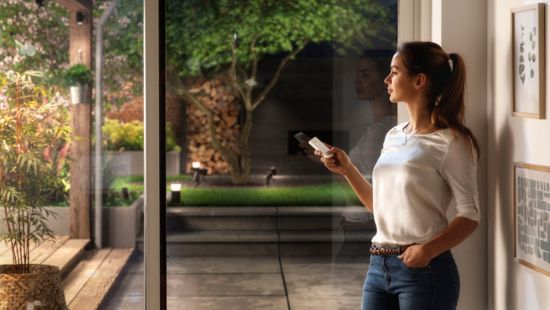 Unlock customized control
Pair the Hue dimmer switch with a Hue Bridge to control any lights, Rooms, or Zone in your home — no matter where the switch is located — and customize the switch any way you like.