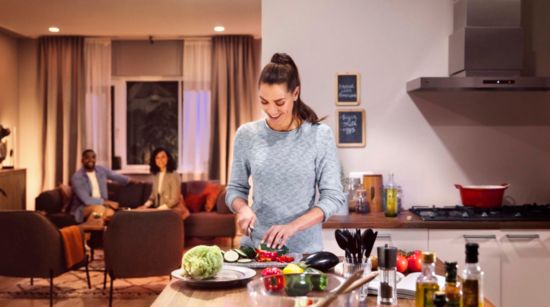 Get the perfect light recipes for your daily activities
Make your day easier and more pleasant with four preset light recipes handcrafted especially for your daily tasks: Energize, Concentrate, Read, and Relax. The two cool-toned scenes, Energize and Concentrate, help you get going in the morning or keep your focus, while the warmer scenes of Read and Relax help support comfortable reading or calm a busy mind.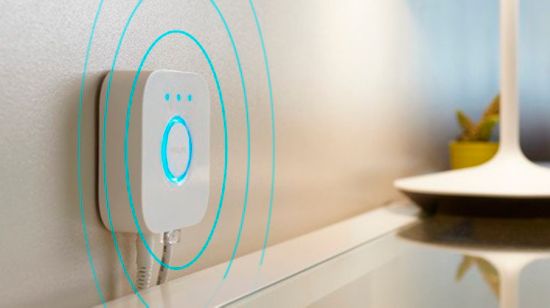 Expand to a smart light system with the Hue Bridge
When connected to a Hue Bridge (*sold separately), your smart lights become even more versatile. Control your lights from anywhere inside and outside your home using just the Philips Hue app. Set timers, routines, and add or remove lights from your system.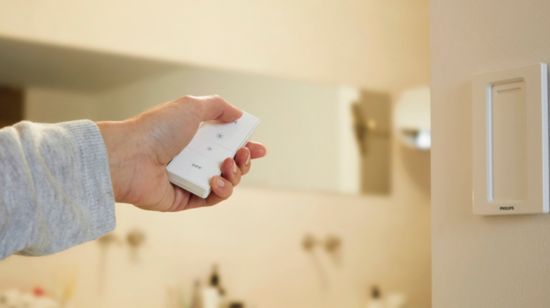 Mount the dimmer switch anywhere
The Philips Hue Dimmer switch functions as a normal wall switch and dimmer ∙ but better. In addition to mounting with screws or strong adhesive tape, you can remove the magnetic control and carry it with you anywhere.
Yes (with Google Assistant and Amazon Alexa)
Installation-free dimming
Works with Hue Dimmer Switch
Warm-to-cool light for better ambiance
Light recipes for daily tasks
Wake up and Go to sleep routines
Automate lights with schedules
Configure Hue smart accessories