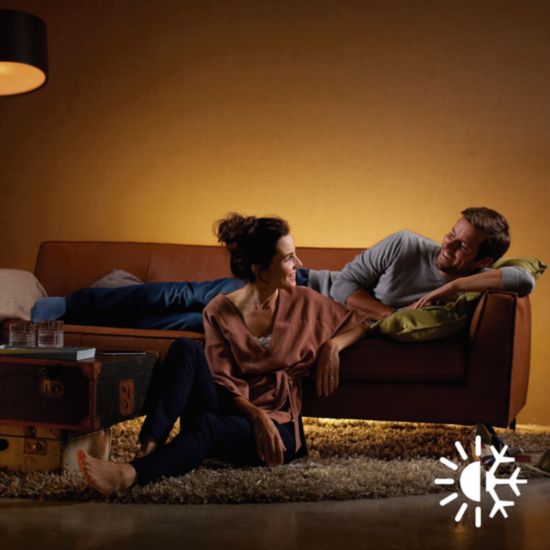 Create your ambiance with warm white to cool daylight
Set the right ambiance for any moment and decorate your home with warm to cool white light. Enjoy different styles throughout the year, no matter if it's the crisp white light reminding you of a spring breeze, the warm white light of a summer sun, or the ice cool daylight of winter.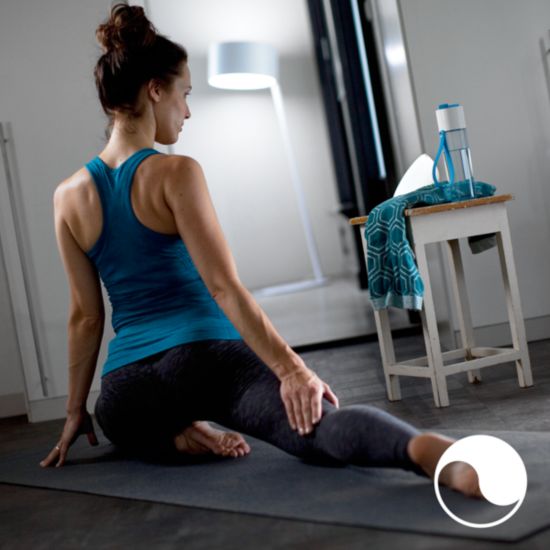 Relax, read, concentrate and energize with light recipes
Light influences our mood and behavior. Philips Hue can help you to customize your daily routines into moments you can enjoy. Skip your morning coffee and get ready for the day with cool, bright white daylight that helps to energize your body and mind. Stay focussed with finely tuned bright white light. Or put your feet up and relax with a soft glow of white light for the perfect end of the day.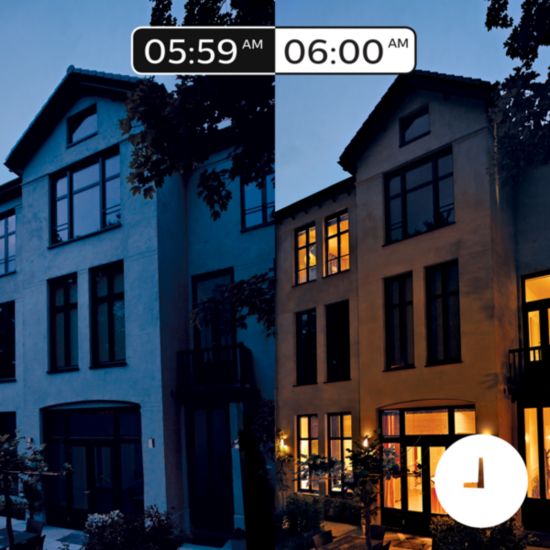 Set timers for your convenience
Philips Hue can make it seem like you're home when you're not, using the schedule function in the Philips Hue app. Set the lights to come on at a pre-set time, so the lights are on when you arrive home. You can even set rooms to light up at different times. And of course, you can let the lights turn off gradually in the night, so you never have to worry whether you've left any lights on.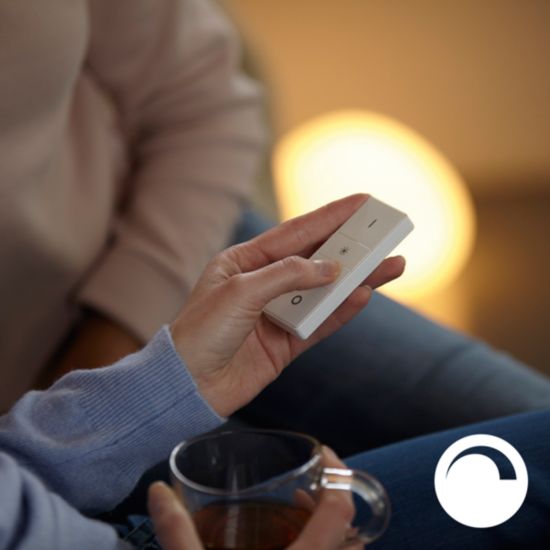 Installation free dimming
Experience guaranteed smooth dimming with Philips Hue. Not too bright. Not too dark. Just right. No need for wires, an electrician or installation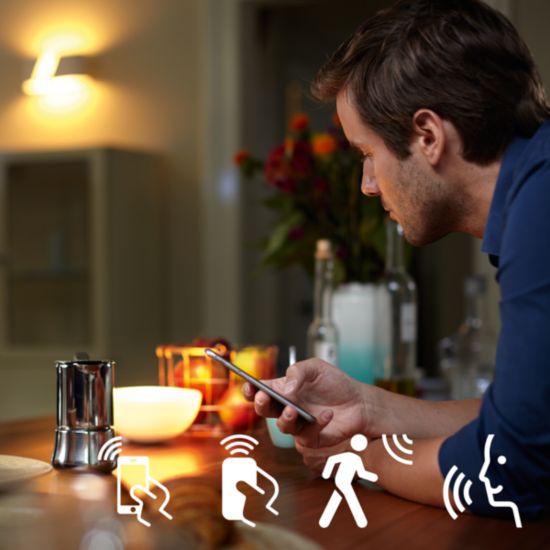 Control it your way
Connect your Philips Hue lights with the bridge and start discovering the endless possibilites. Control your lights from your smartphone or tablet via the Philips Hue app, or add switches to your system to activate your lights. Set timers, notifications, alarms, and more for the full Philips Hue experience. Philips Hue even works with Amazon Alexa, Apple Homekit and Google Home to allow you to control your lights with your voice.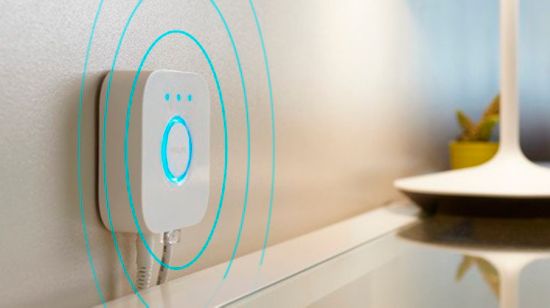 Requires a Philips Hue bridge
Connect your Philips Hue lights with the bridge to control your lights from your smart phone or tablet via the Philips Hue app.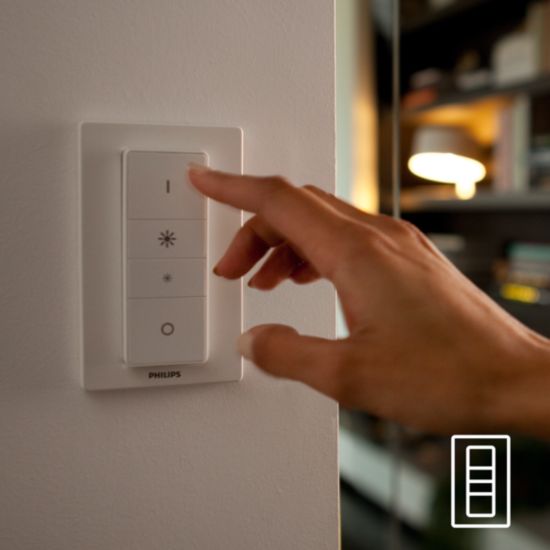 Easy and wireless control with the dimmer switch (included)
With the battery-powered dimmer switch for Philips Hue, you can control the light of your white ambiance lamps easily. Cycle through the 4 different light scenes by simply pressing the on-button, dim the light up or down and settle for ease of use. The dimmer switch can be placed anywhere in its small and elegant dock and needs no wiring. Use as a remote control or as a light switch against the wall and enjoy the right light recipe for every moment of your day. You can add up to 10 Hue lights to one dimmer switch.