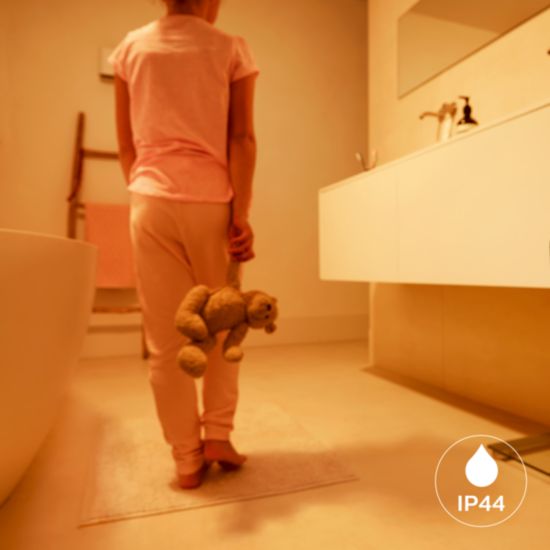 IP44, perfectly suited for your bathroom
This Philips bathroom light is especially designed for humid environments. It was tested rigorously to ensure its water resistance. The IP level is described by two figures: the first one refers to the protection level against dust, the second against water. This bathroom light is designed with IP44: it is protected against splashing water, this product is most common and ideal for bathroom use.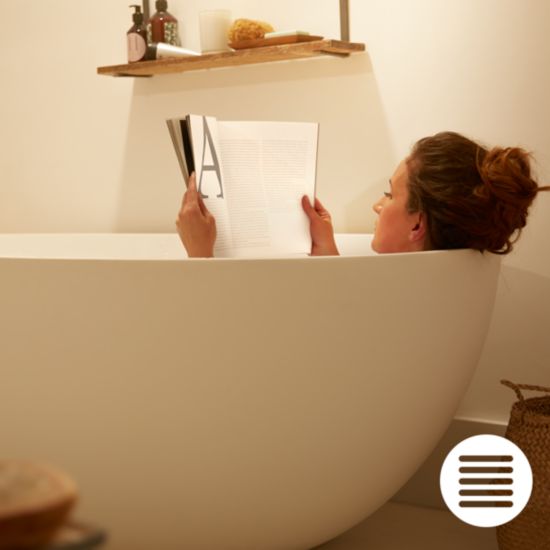 Read
Use the time in the bath to pick up your favourite magazine. Set the right white light for a perfect read.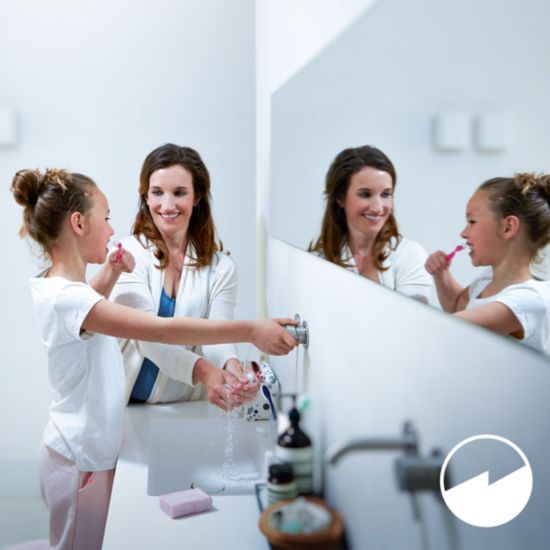 Energize
Skip your morning coffee and get ready for the day with cool white daylight that helps to energize your body and mind. Perfect for those moments when you need that extra kick with your morning shower.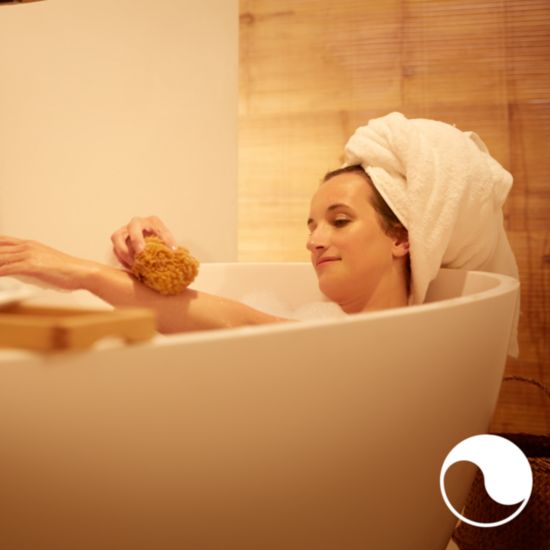 Relax
Immerse yourself in the bubbles of your bath and recline to the soft glow of white light. Relaxing white light will help you to unwind in the evening and sleep better at night.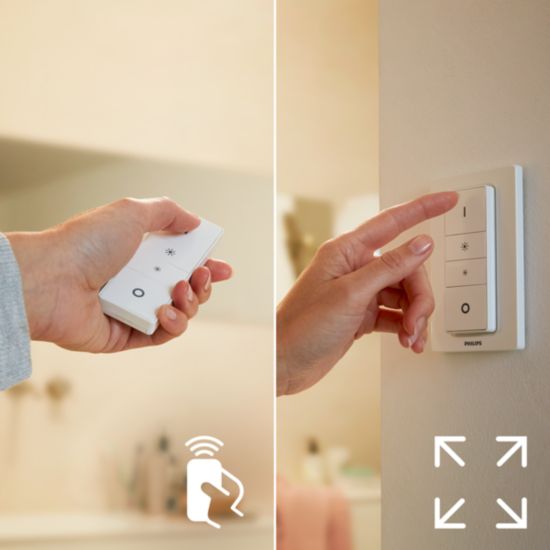 Easy and wireless control with the dimmer switch
With the ready-to-use wireless Philips Hue Dimmer switch, you can brighten and dim your lights without a wired-in installation.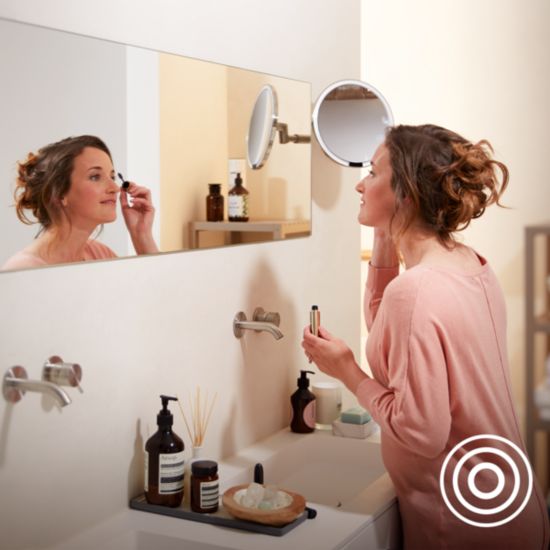 Concentrate
Early morning hours call for precision and concentration. With finely tuned bright white light you can go through your morning rituals with ease, whether it is to give your make up that perfect finish, or groom your beard neatly.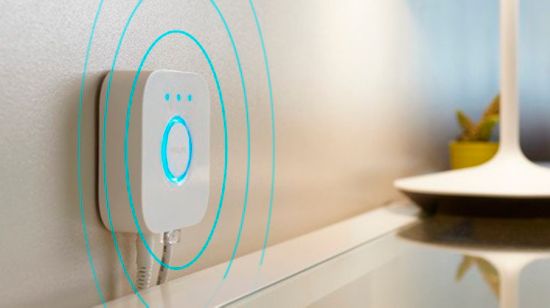 Full control from smart device with Hue bridge
Connect your Philips Hue lights with the bridge to unlock the endless possibilites of the system.