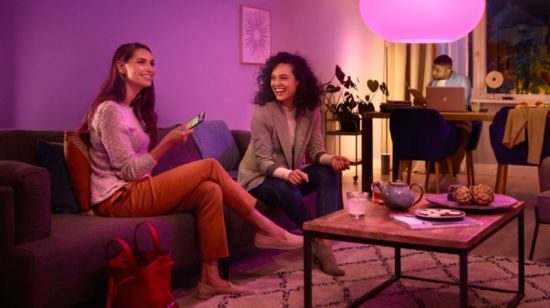 Create a personalized experience with colorful smart light
Transform your home with over 16 million colors, instantly creating the right atmosphere for any event. With the touch of a button, you can set a festive mood for a party, turn your living room into a movie theater, enhance your home decor with color accents, and much more.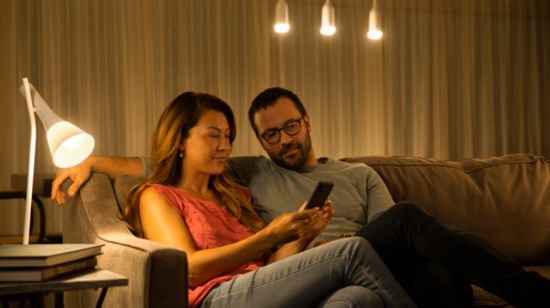 Get in the mood with warm to cool white smart lights
Use over 50,000 shades of warm to cool white light to put you in the mood to work, play, or relax ∙ no matter what time of day it is. Start your morning off on the right foot with cool, energizing bright white light, or settle down for the night with golden tones.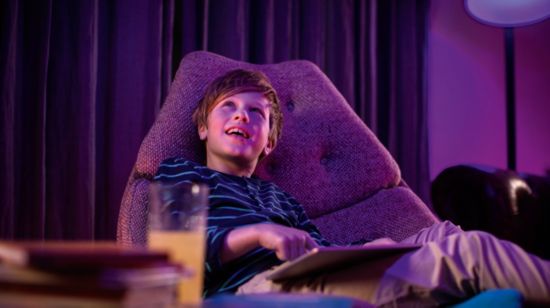 Play with smart color lights
There╞s no limit with Philips Hue: with over 16 million colors, you can transform your home into the perfect party venue, bring a bedtime story to life, and much more. Use preset, colored light scenes to evoke the feeling of summer any time you'd like, or use your own photo to relive a special memory.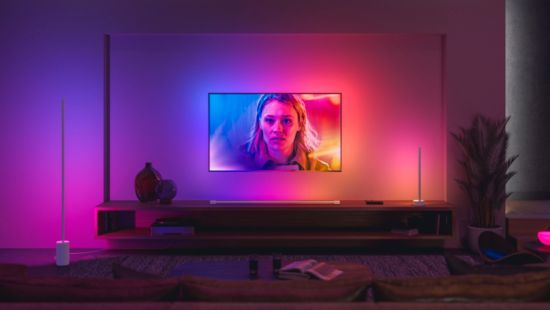 Sync movies, TV shows, music, and games to smart lights 
Bring your entertainment to new heights by syncing the action on the screen or the beat of your music to your smart lights.* Choose the way you'd like to sync your lights to your movie, music (including with our Spotify integration!), TV show, or game and watch as the color-capable lights in your Entertainment area react.  *Hue Bridge required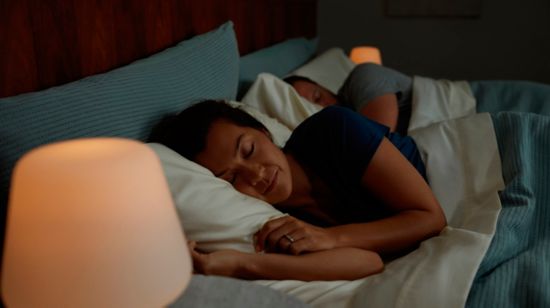 Smart lights to wake you up and help you sleep
Set your lights to slowly brighten in the morning at a preset time to mimic sunrise and help you start your day feeling calm and refreshed. In the evening, the relaxing warm white lights will help you unwind, relax and prepare your body for a good night's sleep.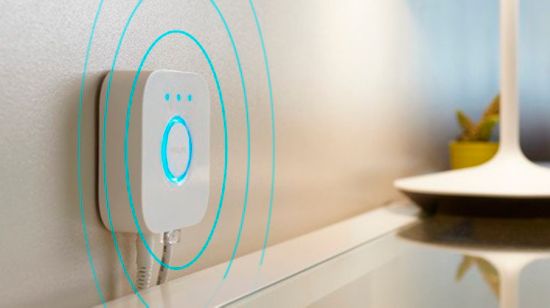 Smart home automation hub: Hue Bridge
The Hue Bridge is an essential component to a personal Philips Hue smart lighting system. It is the brains of the operation, communicating with both your smart light bulbs and the Hue app to ensure that everything works together. It also enables smart home automation features like scheduling routines and timers.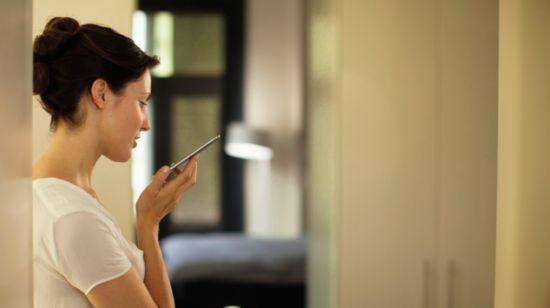 Control lights with your voice
When connected to the Hue Bridge, you can pair your lights with Alexa, Apple HomeKit, and the Google Assistant and control your lights using just your voice. Simple voice commands let you turn your lights on and off, dim or brighten your lights, and even set a light scene.