In this bundle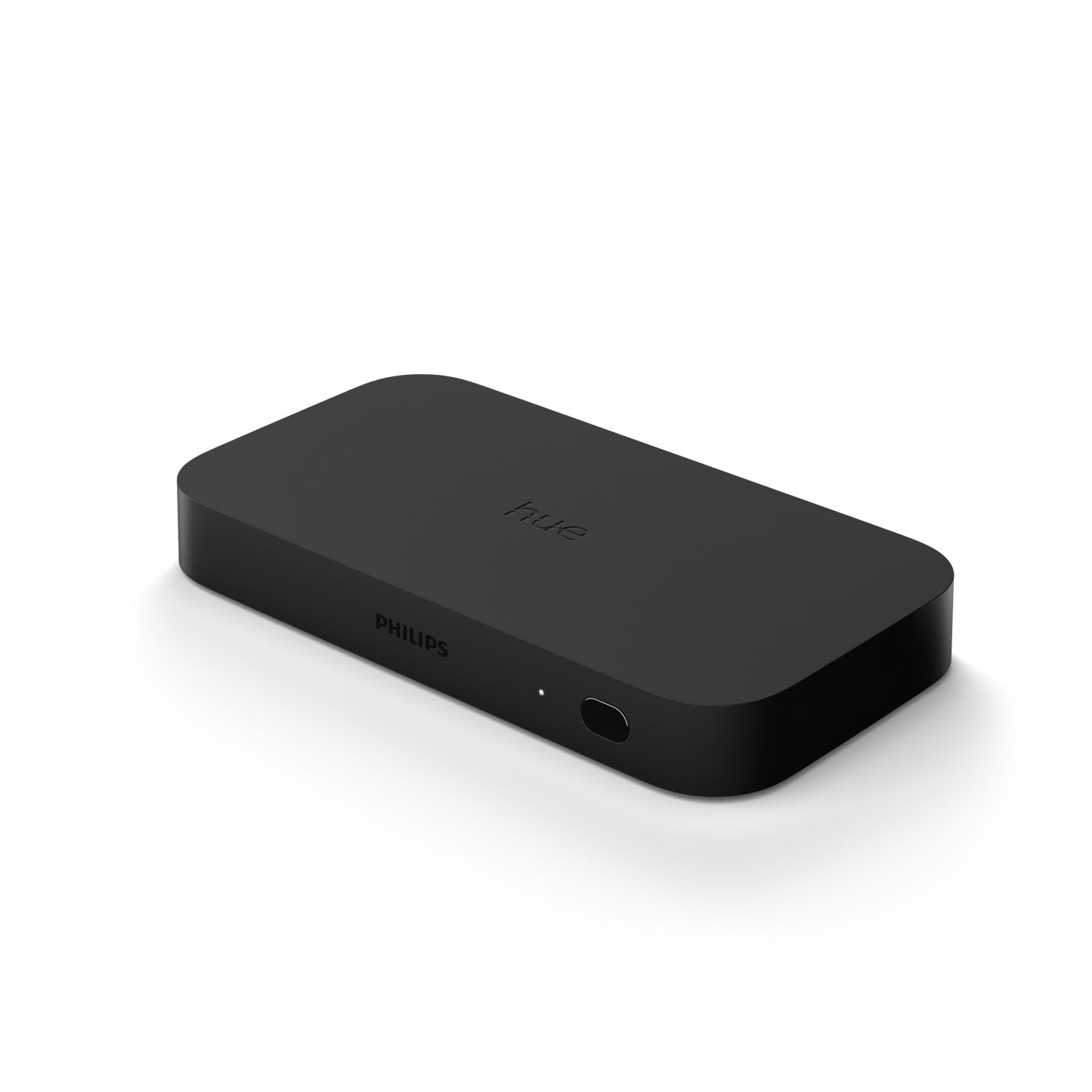 1 x Hue Play HDMI Sync Box
Sync your smart lights to your on-screen TV content with the Philips Hue Play HDMI Sync Box. Four HDMI inputs allow you to connect your media devices to your Hue setup, resulting in a fast, seamless display of colorful smart light that responds to and reflects the content you watch or listen to.
Play HDMI Sync Box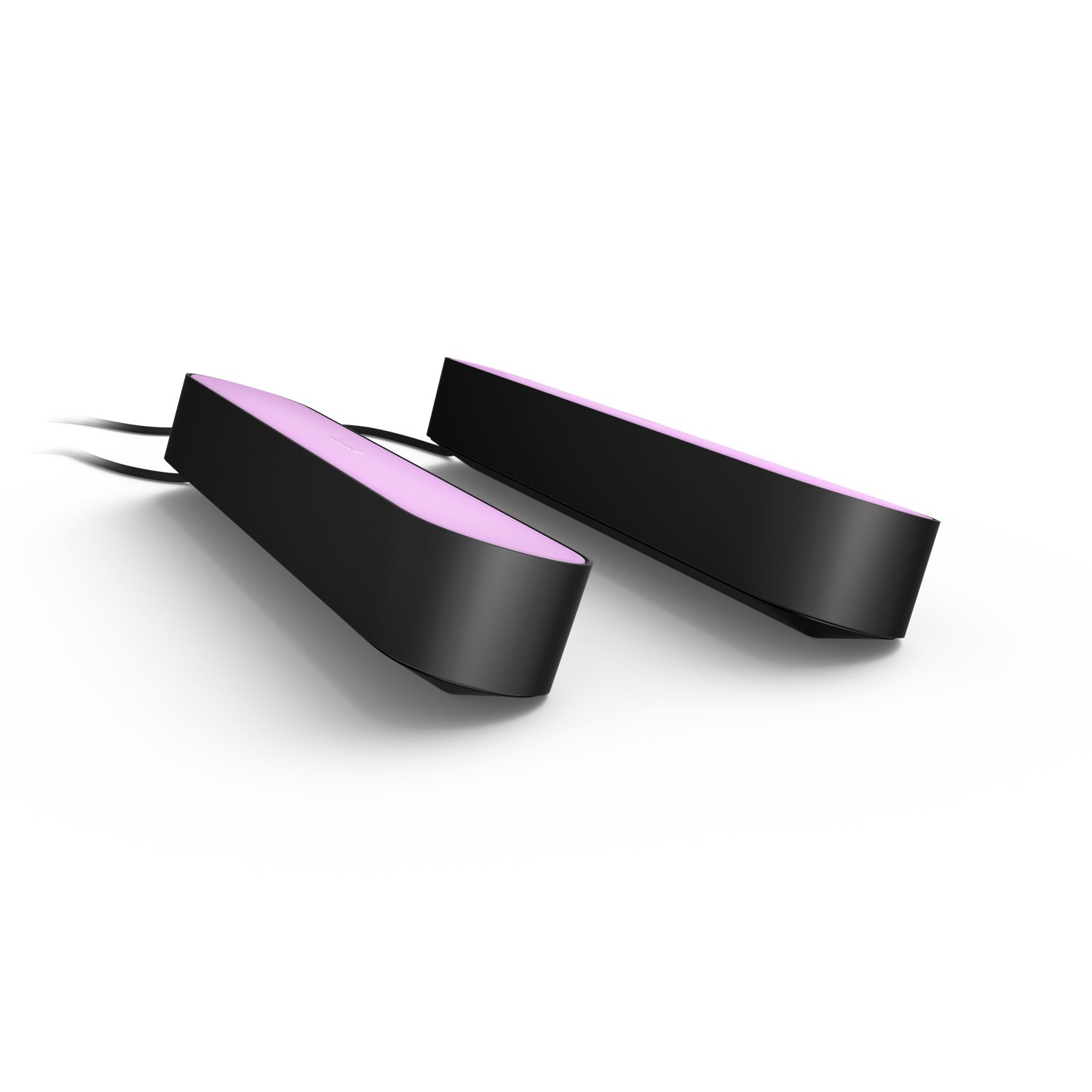 1 x Hue White and color ambiance Play light bar double pack
Create a wash of colorful smart light with the sleek design of the Play light bar in black. This Play light bar 2-pack, which includes two light bars and a power supply that connects up to three lights, can be stood upright, laid down, or placed onto the back of your TV with the included mounts.
Play light bar double pack
Frequently bought together