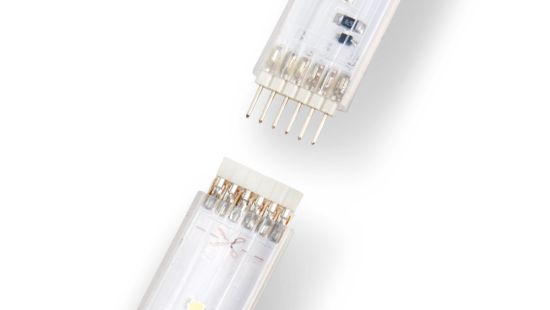 Requires a Bluetooth-compatible Lightstrip Plus
This product can only be used to extend the Bluetooth-compatible version of the Philips Hue Lightstrip Plus. Look for the Bluetooth logo on the packaging to confirm you have a Bluetooth-compatible Lightstrip base pack.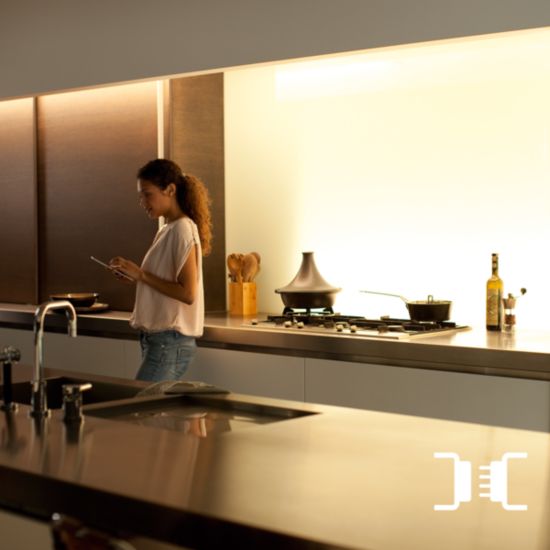 Extendible up to 10 meters
Extend your Philips Hue Lightstrip Plus up to 10 meters by adding 1 meter extensions* to cover larger surfaces and enable wider applications. From bright cove lighting to ambient navigation light in your hallway or stairs, anything is possible. Philips Hue lightstrip plus gives you full color consistency from the first to the last extension.*Can only be extended with the Bluetooth-compatible version.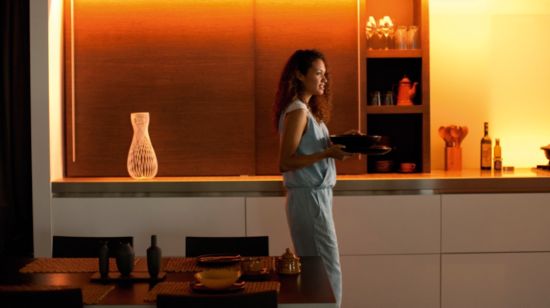 Bright light for both function and mood
With light coverage over its total length and a high output of 1600 lumen, Philips Hue strip lights provide enough light to be used both as a decorative and functional light source.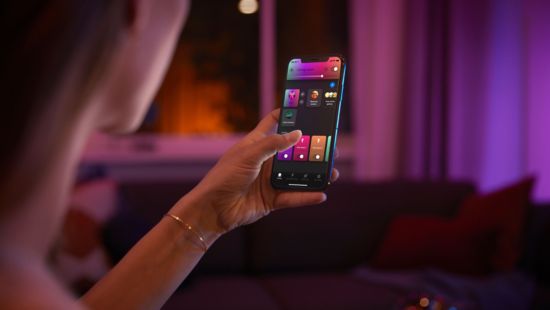 Control up to 10 lights with the Bluetooth app
Philips Hue with Bluetooth is the easiest way to get started with smart lighting. Set the mood instantly with Bluetooth-enabled light fixtures and the Hue Bluetooth app, which allows you to control up to 10 lights in a room.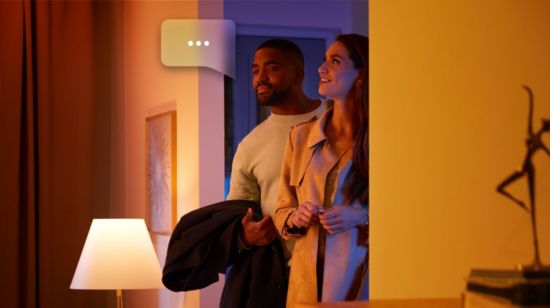 Control lights with your voice*
Philips Hue works with Amazon Alexa and the Google Assistant when paired with a compatible Google Nest or Amazon Echo device. Simple voice commands allow you to control multiple lights in a room or just a single lamp.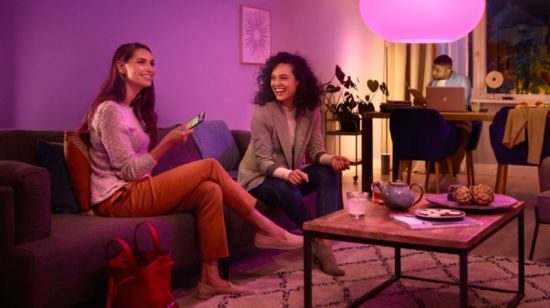 Create a personalized experience with colorful smart light
Instantly set the mood for any occasion with 16 million colors of light. Transform any room for an immersive entertainment experience, create the perfect atmosphere for a get-together with friends, or complement your home decor.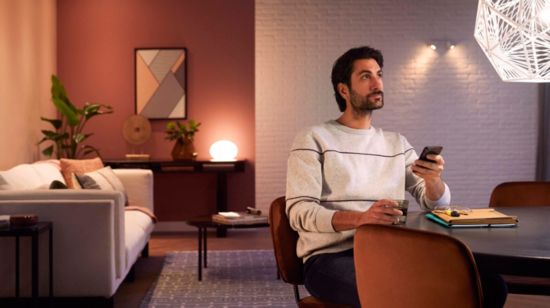 Set the right mood with warm to cool white light
These bulbs and light fixtures offer different shades of warm to cool white light. With complete dimmability from bright to low nightlights, you can tune your lights to the perfect shade and brightness of light for your daily needs.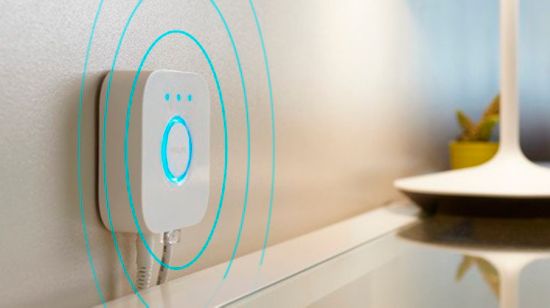 Unlock full suite of smart light features with Hue Bridge
Add a Hue Bridge (sold separately) to your Bluetooth-controlled setup to make your smart lighting system even smarter.With the Hue Bridge, you can add up to 50 lights — including your existing Bluetooth-enabled lights — and smart accessories throughout your entire home, as well as unlock upgraded features such as away-from-home control.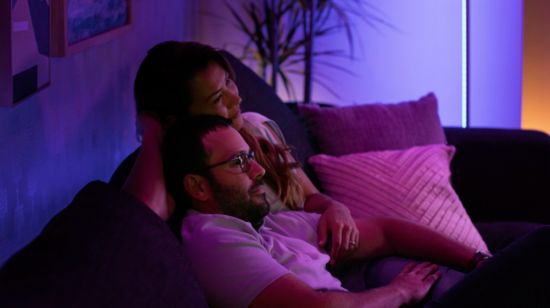 Amp your entertainment with smart lighting
Immerse yourself in your movie, game, or music with the magic of light. With millions of colors from which to choose and countless lighting options, you can turn any living room into a private cinema ∙ all you need to bring is the popcorn!
Yes (with Google Assistant and Amazon Alexa)
Installation-free dimming
Works with Hue Dimmer Switch
Warm-to-cool light for better ambiance
Light recipes for daily tasks
Wake up and Go to sleep routines
16 million colors of light
Automate lights with schedules
Configure Hue smart accessories
Sync lights with music and movies
Level up your gaming with synced lights