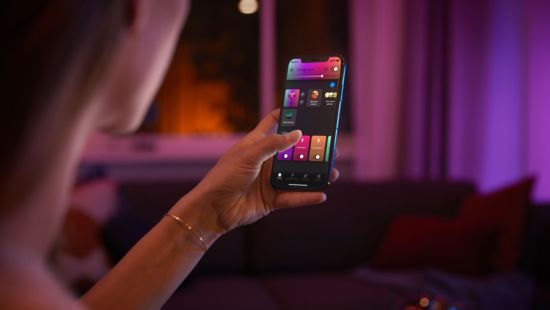 Control up to 10 lights with the Bluetooth app
Philips Hue with Bluetooth is the easiest way to get started with smart lighting. Set the mood instantly with Bluetooth-enabled light fixtures and the Hue Bluetooth app, which allows you to control up to 10 lights in a room.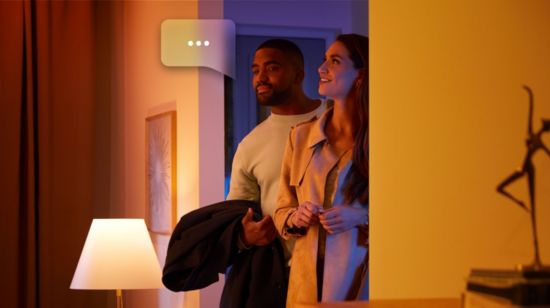 Control lights with your voice*
Philips Hue works with Amazon Alexa and the Google Assistant when paired with a compatible Google Nest or Amazon Echo device. Simple voice commands allow you to control multiple lights in a room or just a single lamp.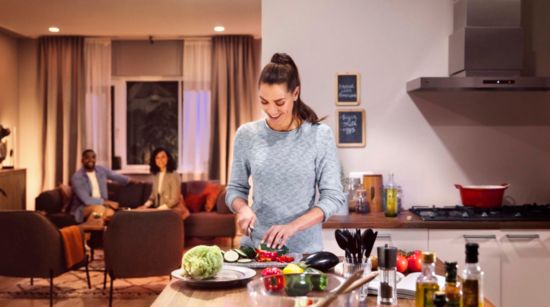 Get the perfect light recipes for your daily activities
Use the preset Philips Hue light recipes to fit your mood or activities throughout the day. Amp up the energy with the cool white light of the Energize light recipe in the morning or unwind with the subtle, soft light of Relax.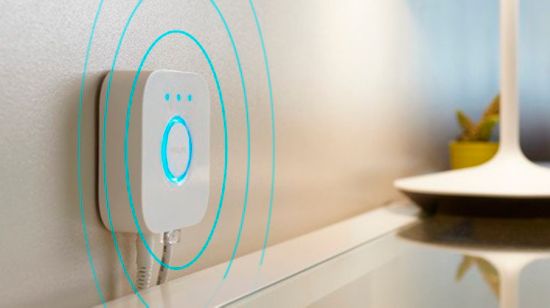 Unlock full suite of smart light features with Hue Bridge
Add a Hue Bridge (sold separately) to your Bluetooth-controlled setup to make your smart lighting system even smarter.With the Hue Bridge, you can add up to 50 lights — including your existing Bluetooth-enabled lights — and smart accessories throughout your entire home, as well as unlock upgraded features such as away-from-home control.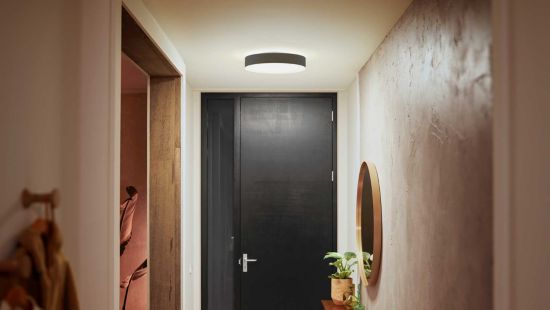 Set the right mood with warm-to-cool white light
Choose from over 50,000 shades of warm-to-cool white light to create the perfect ambiance in your home for each activity and time of day. Use bright, white light each morning to start the day energized and alert, or match your evening wind-down routine with a dim golden glow.