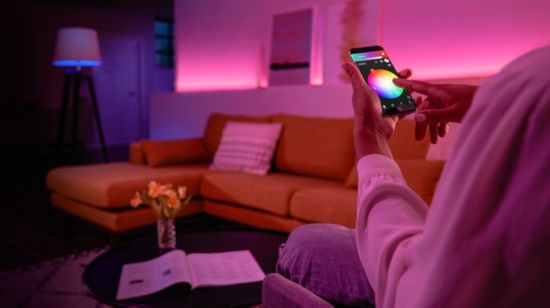 Play with smart color lights
There╞s no limit with Philips Hue: with over 16 million colors, you can transform your home into the perfect party venue, bring a bedtime story to life, and much more. Use preset, colored light scenes to evoke the feeling of summer any time you'd like, or use your own photo to relive a special memory.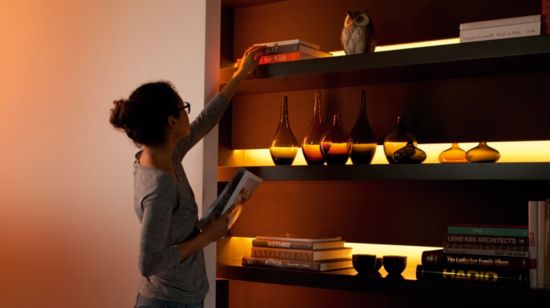 Get in the mood with warm to cool white smart lights
Use over 50,000 shades of warm to cool white light to put you in the mood to work, play, or relax ∙ no matter what time of day it is. Start your morning off on the right foot with cool, energizing bright white light, or settle down for the night with golden tones.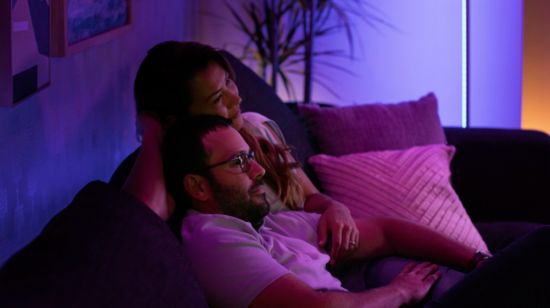 Amp your entertainment with smart lighting
Immerse yourself in your movie, game, or music with the magic of light. With millions of colors from which to choose and countless lighting options, you can turn any living room into a private cinema ∙ all you need to bring is the popcorn!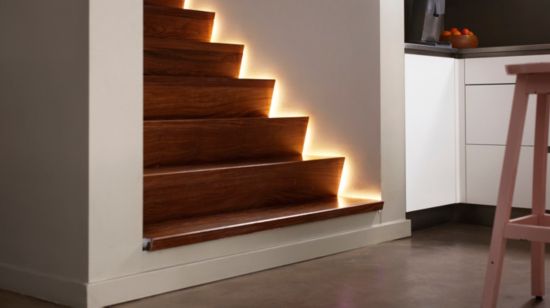 Flexible light strip to shape, cut or extend
Completely flexible, the indoor strip light lets you shape, bend, and manipulate it to shine its light the way you want. Cut the strip to size or extend with seperate extensions to cover larger surfaces. Use the adhesive tape on the back to attach it to any solid surface.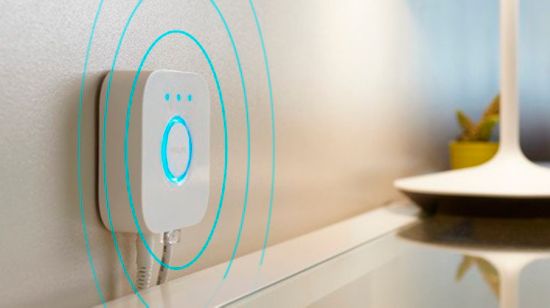 Connect to your Hue Bridge for full smart lighting control
This product requires a connection to the Hue Bridge to unlock the full smart control and features. Control your lights using the Philips Hue app, set timers, routines, add or remove lights and more. *Hue Bridge sold separately