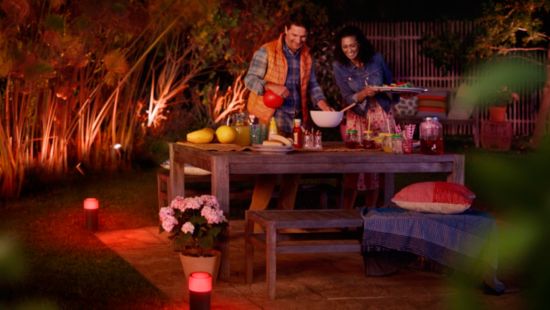 Paint your outdoors with 16 million colors
With Philips Hue outdoor lighting there's no limit to the magic you can add. Play with 16 million colors and all shades of white light to create the effect you want. Highlight objects, trees or pathways to make your space stand out. Use the Hue app to save your favorite light settings and recall them whenever you want with the tap of a finger.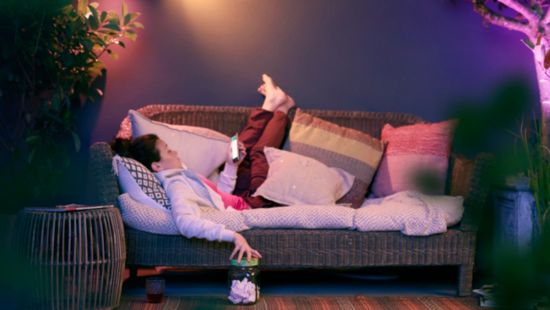 Unwind with warm to cool white light
Extend your evenings with Philips Hue outdoor lighting. Set the right ambiance on your patio, balcony or porch and relax. From the warm white light of a summer sun, to the ice cool daylight of winter: you can enjoy any shade of white light to fit your mood throughout the year.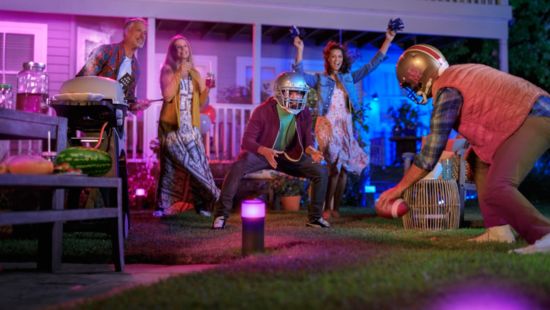 Special light for special occasions
Family or friends coming over? Set your outdoor lights to match the occasion. Whether it's a cozy dinner on the balcony, a BBQ on the patio or party in the backyard, you can add a touch of magic to every get-together with Philips Hue. Create colorful scenes or slow-moving dynamic effects to enjoy these special moments to the fullest.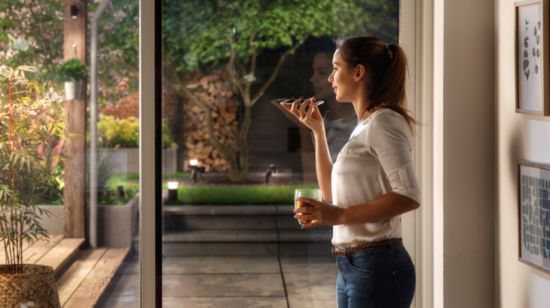 Control it your way
Connect your Philips Hue lights with the Bridge and start discovering the endless possibilities. Control your lights from your smartphone or tablet via the Philips Hue app, or add the indoor switches to your system to change your lights. Set timers, notifications, alarms, and more for the full Philips Hue experience. Philips Hue even works with Amazon Alexa, Apple Homekit and the Google Assistant to allow you to control your lights with your voice.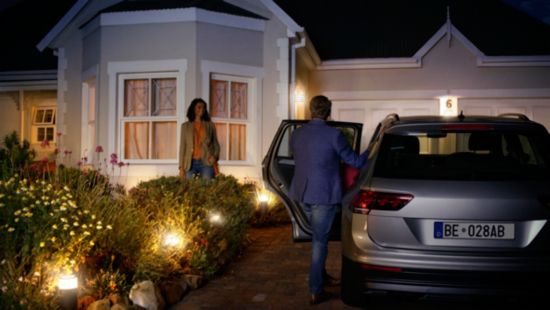 Set your lights to welcome you home
Experience the comfort of your lights turning on automatically when you arrive and turning off when you leave. Unpack your car, enter your house, all with the comfort of the right light. Just set the Hue app to Home or Away mode to switch on all your lights, or let geolocation do it for you, all without touching a button. It's as easy as that.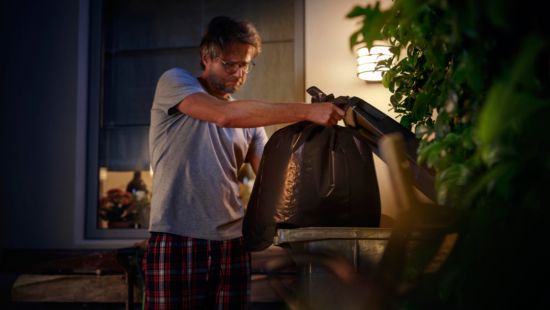 Set timers for your convenience
Enjoy longer evenings outside, finish yard work or just bring the garbage outside after sunset. Have your Philips Hue lights turn on automatically by setting schedules or use sunset /sunrise routine. And of course, you can also turn off or dim your lights this way. You'll never again have to worry whether you've left any lights on.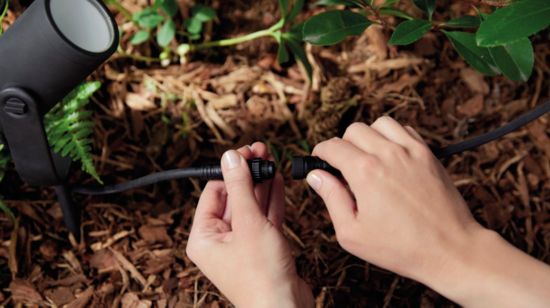 Easy to install and extend
Brighten up dark paths, create highlights in your landscaping, or create a unique ambiance on the patio. You can do it yourself, using Hue spots or bollards. The products are based on low voltage, safe to use and easy to install. No more complexity to get lighting outdoors: go create and extend as you like.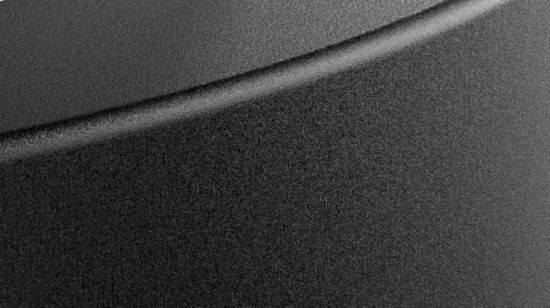 High-quality aluminum and superior synthetics
The products are made specifically for outdoor use. We are using the highest quality materials to ensure the best performance in the outdoor conditions as well as smart use of materials to optimize radio frequency.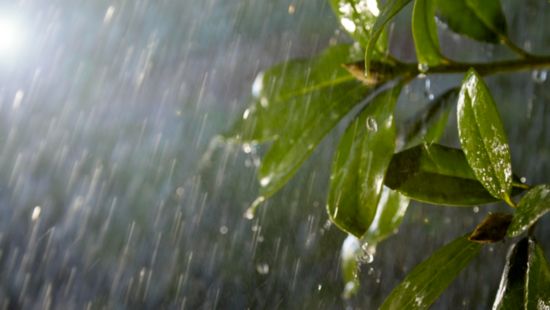 Weather-proof
This Philips Hue outdoor fixture is specially designed for use in outdoor environments and has undergone rigorous tests to ensure its performance. UL Wet Location rated. This means the product is suitable for use in wet locations.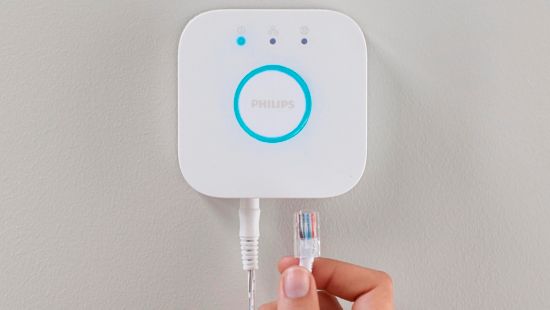 Requires a Philips Hue bridge
Connect your Philips Hue lights with the Bridge to control your lights from your smart phone or tablet via the Philips Hue app. Or control your Philips Hue lights with the Philips Hue dimmer indoor switch for on/off and dimming functionalities.