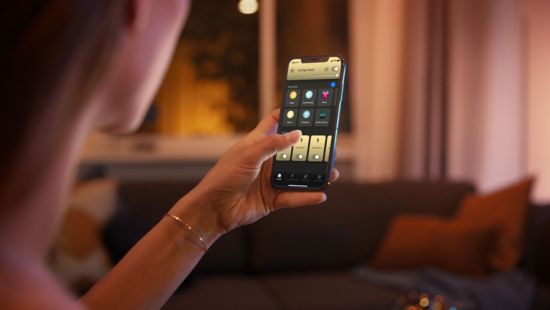 Control up to 10 lights with the Bluetooth app
With the Hue Bluetooth app, you can control your Hue smart lights in a single room of your home. Add up to 10 smart lights and control them all with just the touch of a button on your mobile device.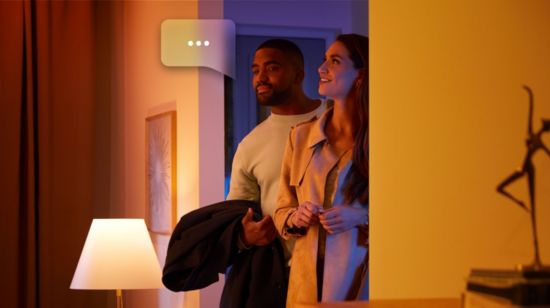 Control lights with your voice*
Philips Hue works with Amazon Alexa and the Google Assistant when paired with a compatible Google Nest or Amazon Echo device. Simple voice commands allow you to control multiple lights in a room or just a single lamp.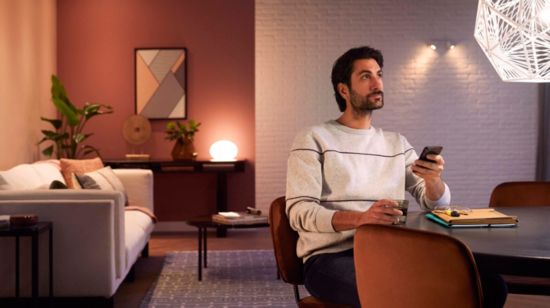 Set the right mood with warm to cool white light
These bulbs and light fixtures offer different shades of warm to cool white light. With complete dimmability from bright to low nightlights, you can tune your lights to the perfect shade and brightness of light for your daily needs.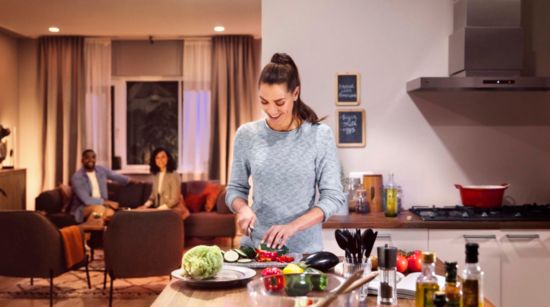 Get the perfect light recipes for your daily activities
Make your day easier and more pleasant with four preset light recipes handcrafted especially for your daily tasks: Energize, Concentrate, Read, and Relax. The two cool-toned scenes, Energize and Concentrate, help you get going in the morning or keep your focus, while the warmer scenes of Read and Relax help support comfortable reading or calm a busy mind.