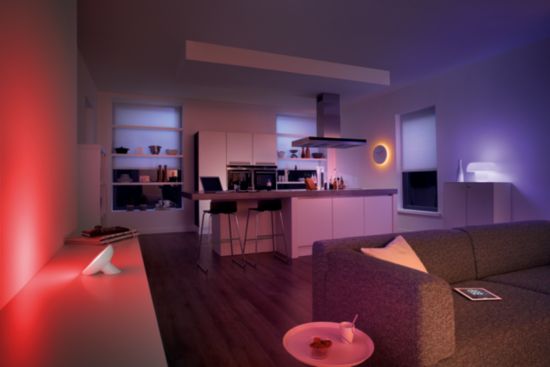 Plug and play
Philips Hue Bloom is designed to create indirect ambient lighting and is a perfect way to highlight specific furniture or architectural features in your home. And because it is a plug-based product, you can easily move it around and place it where a power socket is available. Put it on your TV cabinet, your desk or just below your favourite painting. Place it either in or out of sight, and the award-winning design will blend seamlessly with your interior.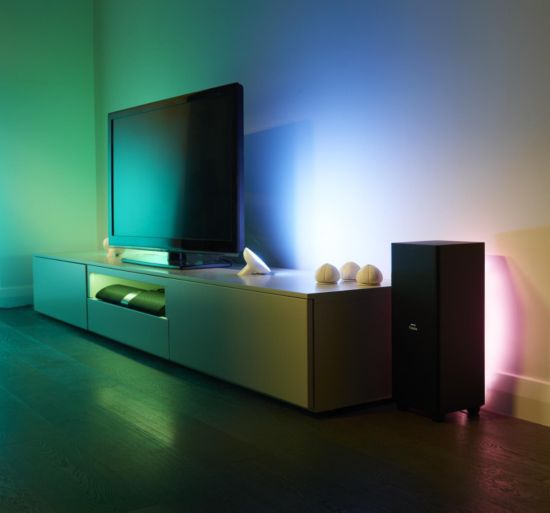 Highlight with colour
Choose from 16 million colours. Add accents to your home, light a space with a splash of colour or wash your walls with stunning shades. Dim down the intensity and blend soft colour tones for smooth light effects.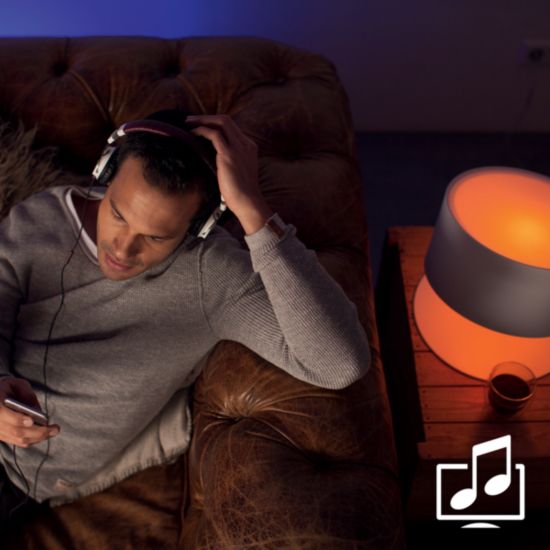 Sync lights with music and films
Extend your TV viewing experience to the whole room or sync light to your favourite music and see how light reacts to the rhythm. Download the third-party apps and discover the amazing things you can do with Philips Hue.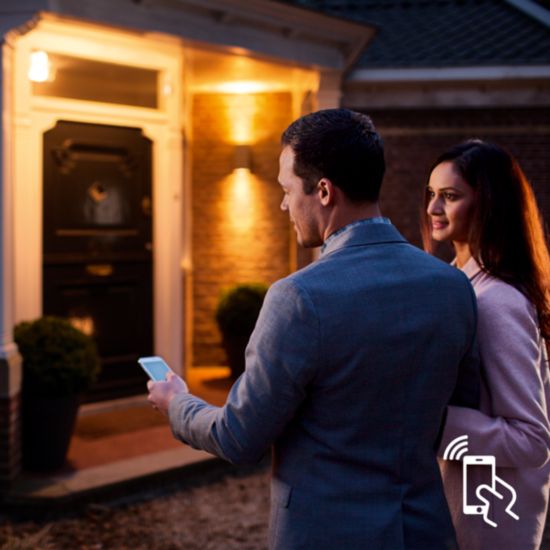 Smart control, home and away
With the Philips Hue iOS and Android apps, you can control your lights remotely wherever you are. Check if you have forgotten to switch your lights off before you left home, and switch them on if you are working late.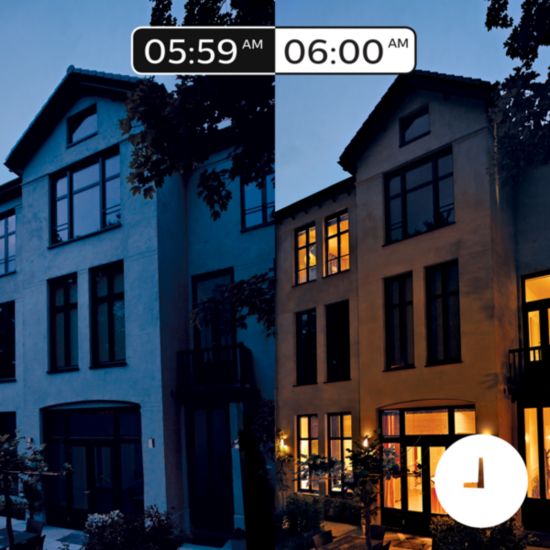 Set timers for your convenience
Philips Hue can make it seem like you're at home when you're not, using the schedule function in the Philips Hue app. Set the lights to come on at a pre-set time, so the lights are on when you arrive home. You can even set rooms to light up at different times. And of course, you can let the lights turn off gradually in the night, so you never have to worry whether you've left any lights on.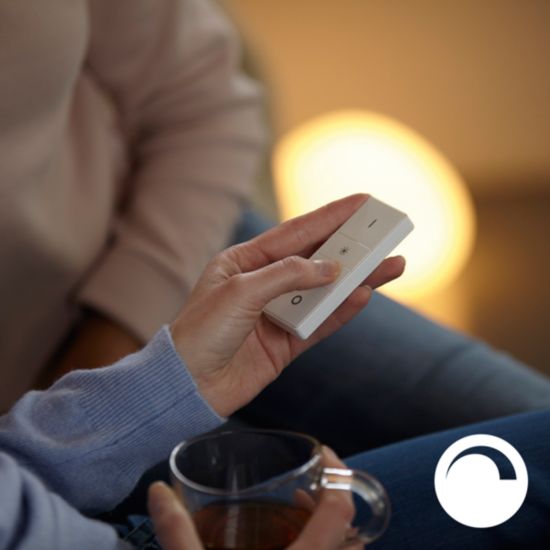 Installation-free dimming
Experience guaranteed smooth dimming with Philips Hue. Not too bright. Not too dark. Just right. No need for wires, an electrician or installation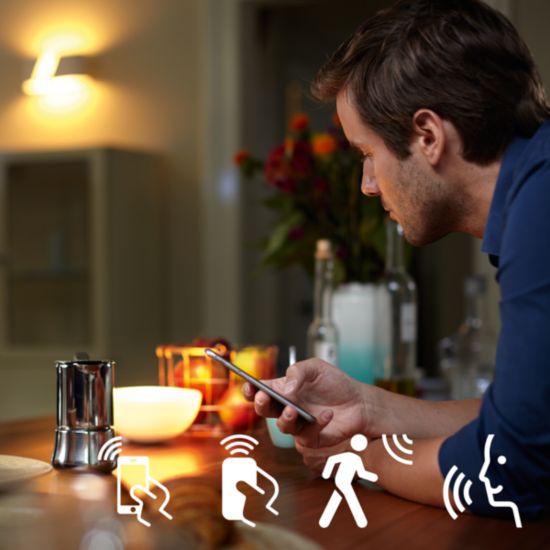 Control it your way
Connect your Philips Hue lights with the bridge and start discovering the endless possibilities. Control your lights from your smartphone or tablet via the Philips Hue app, or add switches to your system to activate your lights. Set timers, notifications, alarms and more for the full Philips Hue experience. Philips Hue even works with Amazon Alexa, Apple Homekit and Google Home to allow you to control your lights with your voice.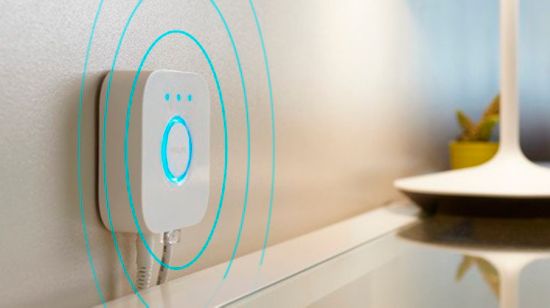 Requires a Philips Hue bridge
Connect your Philips Hue lights with the bridge to control your lights from your smartphone or tablet via the Philips Hue app.