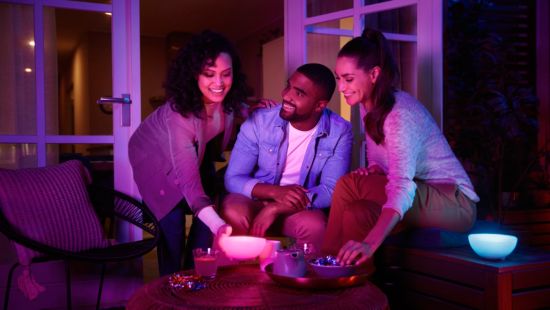 A truly portable smart light
The Hue Go portable smart light can truly go wherever you want, thanks to its built-in, rechargeable battery. Bring this lamp along with you as you travel, use it as the centerpiece of a romantic dinner, or take it outdoors to enhance the atmosphere of your summer parties. Enjoy from 2.5 hours of brilliant smart lighting up to 18 hours when using the Cozy Candle light effect.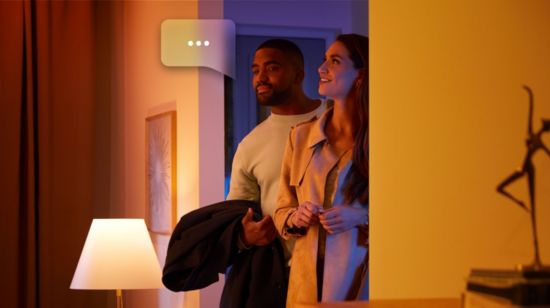 Control lights with your voice*
Philips Hue works with Amazon Alexa and the Google Assistant when paired with a compatible Google Nest or Amazon Echo device. Simple voice commands allow you to control multiple lights in a room or just a single lamp.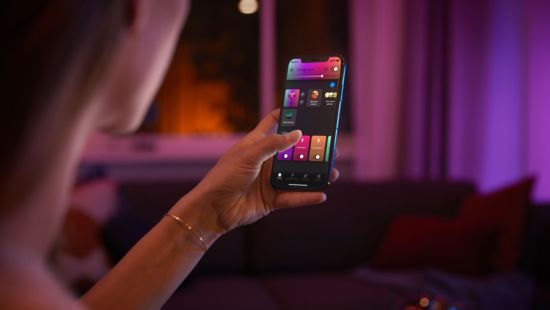 Control up to 10 lights with the Bluetooth app
Philips Hue with Bluetooth is the easiest way to get started with smart lighting. Set the mood instantly with Bluetooth-enabled light fixtures and the Hue Bluetooth app, which allows you to control up to 10 lights in a room.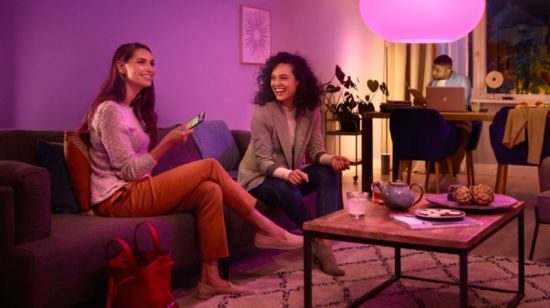 Create a personalized experience with colorful smart light
Instantly set the mood for any occasion with 16 million colors of light. Transform any room for an immersive entertainment experience, create the perfect atmosphere for a get-together with friends, or complement your home decor.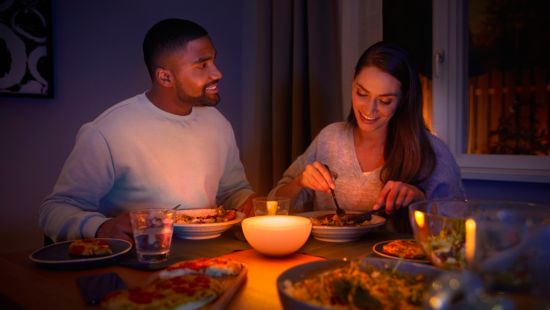 Dynamic, natural lighting effects
Amp up the ambiance of special moments with living light. Use dynamic light effects, such as Cozy Candle, Sunday Coffee, Meditation, Enchanted Forest, and Night Adventure to create the perfect mood in any situation.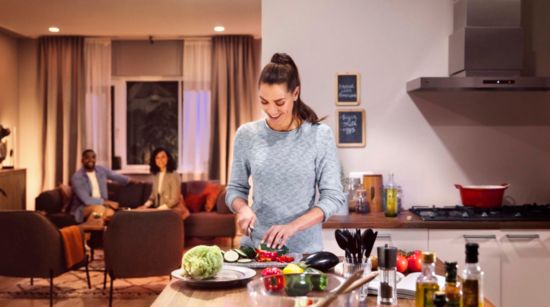 Get the perfect light recipes for your daily activities
Use the preset Philips Hue light recipes to fit your mood or activities throughout the day. Amp up the energy with the cool white light of the Energize light recipe in the morning or unwind with the subtle, soft light of Relax.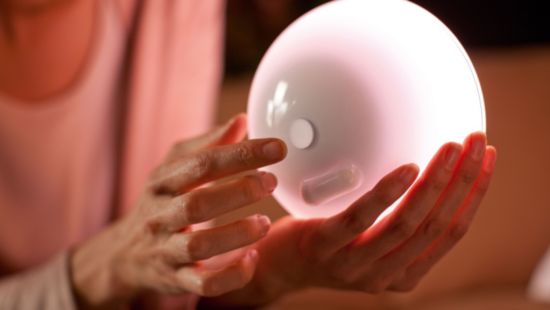 On-product control 
Change your light settings directly with the button on the light itself. Cycle through special light scenes, such as Sunday coffee and Enchanted forest, by pressing the button. Press twice and hold on the second press to cycle through colors.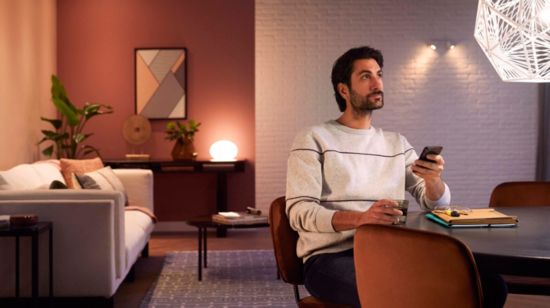 Set the right mood with warm to cool white light
These bulbs and light fixtures offer different shades of warm to cool white light. With complete dimmability from bright to low nightlights, you can tune your lights to the perfect shade and brightness of light for your daily needs.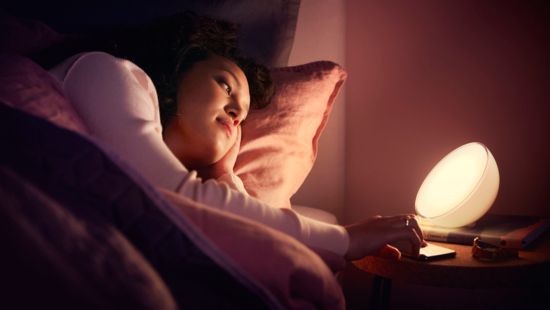 Smart lights to wake you up and help you sleep
Connect your Hue Go to the Hue Bridge and let your lights mimic the sunrise in the morning with the Wake up routine, which slowly brightens your lights at a preset time to help you start your day feeling calm and refreshed. In the evening, set a Go to sleep routine, which gradually dims warm white lights and helps you prepare for a good night's sleep.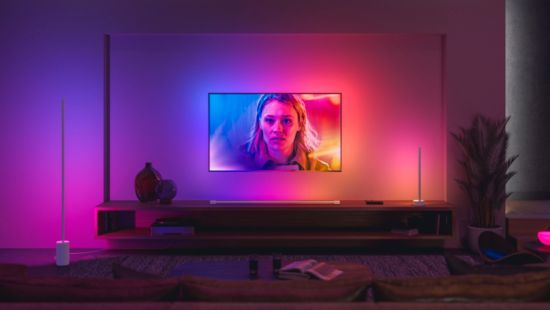 Sync movies, TV shows, music, and games to smart lights 
Bring your entertainment to new heights by syncing the action on the screen or the beat of your music to your smart lights.* Choose the way you'd like to sync your lights to your movie, music (including with our Spotify integration!), TV show, or game and watch as the color-capable lights in your Entertainment area react.  *Hue Bridge required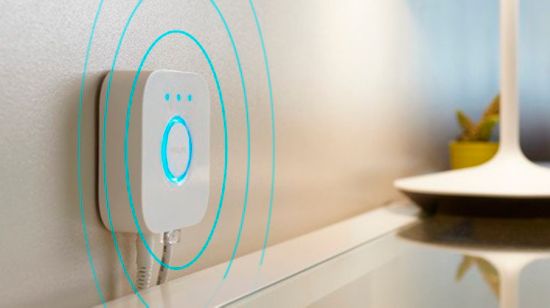 Unlock full suite of smart light features with Hue Bridge
Add a Hue Bridge (sold separately) to your Bluetooth-controlled setup to make your smart lighting system even smarter.With the Hue Bridge, you can add up to 50 lights — including your existing Bluetooth-enabled lights — and smart accessories throughout your entire home, as well as unlock upgraded features such as away-from-home control.