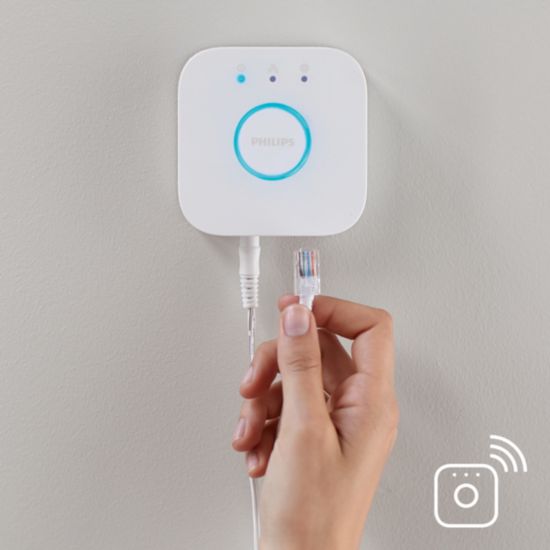 Requires a Philips Hue bridge
This product requires a connection to the Philips Hue bridge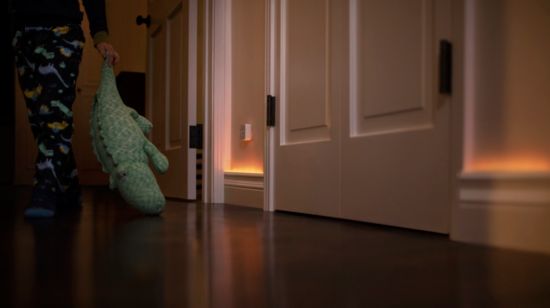 Trigger smart lights with motion sensors
Add a Philips Hue motion sensor to your smart lighting system to automatically switch your lights on when movement is detected, helping you navigate safely through your home.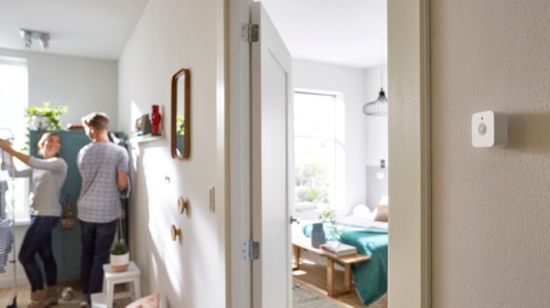 Daylight sensor detects light
The Hue Motion sensor's integrated daylight sensor detects when there is still enough daylight so that lights do not turn on until you need them. If it's still too dark, adjust the light sensitivity of the sensor in the Philips Hue app to personalise when you'd like the motion sensor to activate.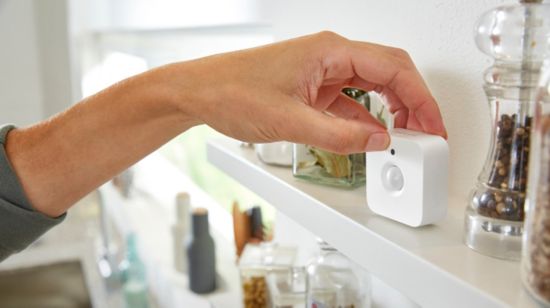 Mount the motion sensor anywhere
The motion sensor for Philips Hue smart lights is battery powered and completely wireless, allowing you to install anywhere inside your home. Place it on a shelf, mount it on a wall or ceiling with a single screw, or place it on any magnetic surface with the included magnet.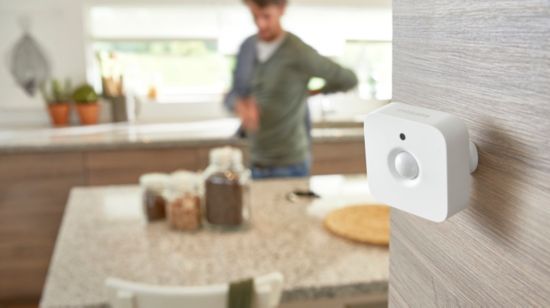 Customise motion sensor lights
With the Hue motion sensor, you can customise the lights that come on and their intensity depending on the time of day. During the evening, set the motion sensor to trigger gentle night lights to guide you in the dark. During the day, trigger crisp white light to flood your halls.